Go East,
GrandLife NYC proclaims in their East Village roundup
. And we heartily agree. Especially because they included both Butcher Bay and Tonda in the article: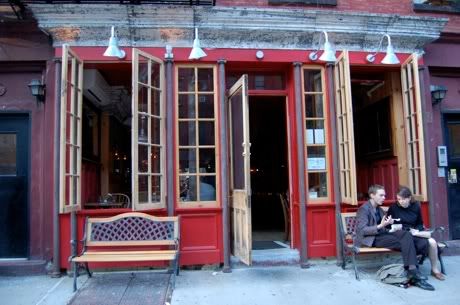 There is a feel for the New England coastline at four-month old Butcher Bay. With its cheery red façade and intimate, honey colored wood dining room, you'll swear you're at a high-end clam shack on the Cape. The artfully tattooed Chef Eric Simpson (formerly of Jean George Vongerichten's Perry St presides over an open kitchen that churns out a limited but well-executed menu that includes lobster rolls, fish and chips and even a barbecued tofu option. The staff is more than eager to help pair your oysters or lobster B.L.T. with one of their artisanal beers on tap. Unfortunately, zoning regulations keeps the large backyard off limits to patrons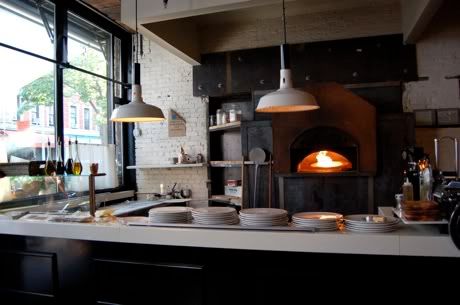 One of Butcher Bay's partners, restaurateur and filmmaker Bob Giraldi, has slung his dough into the pizzeria ring and opened up Tonda a block away in the large space that once held E.U. The restaurant's outdoor patio makes it the perfect spot to people watch while enjoying the crusty yet chewy Neapolitan-style pizza. Inside, a wood fired oven has a rotating stone so that each side of the pie gets equal exposure to the fire emanating from the center of the 900-degree plus oven.
Photos by Alia Mansoori