Yesterdays post about brunch just wasn't enough. We can't just tell you about our daytime cuisine,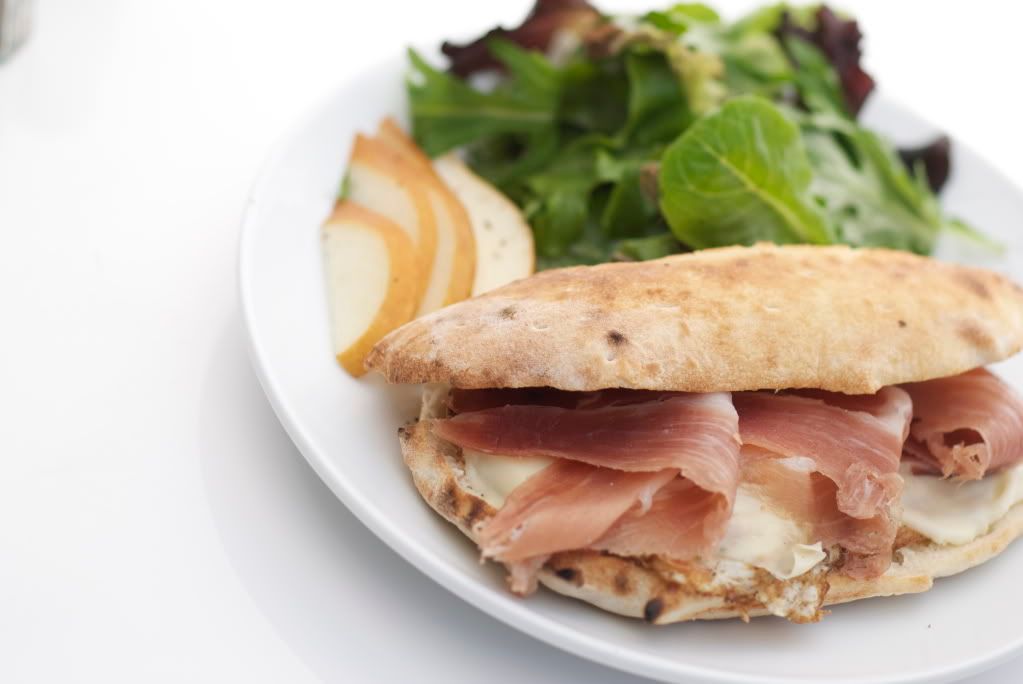 we've got to
show
you our delicious creations. And so we picked what we're hungry for this very moment: a Panino with Proscuitto and Egg, on crispy, hearty bread, with a refreshing pear salad. The exact thing we'd want to be eating
al fresco
in the sun. We'll have to wait for the weekend to come to indulge, but for now, this fantastic picture will suffice.