Urban Daddy, one of our favorite sources for restaurant news on the web, showed us
some serious love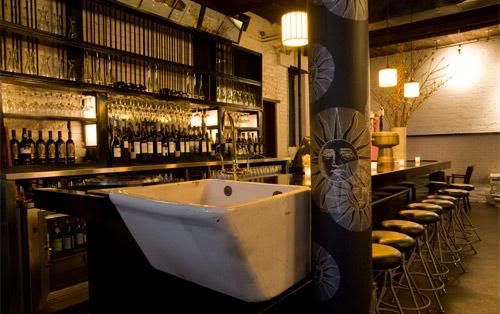 yesterday to gear up for our opening. In addition to the beautiful photos they took, which we've included in this post, they had these wonderful things to say about us:
"...We'd love to stand by our on-the-record statement that booze is better than pizza, but at that point we hadn't tried the authentic Neapolitan pies from Tonda. And we're here to report that they're cooking up something special in the East Village. Below, our first look inside the new pizza hotness, opening tomorrow for dinner and in the coming week for take-out and delivery.

With a slew of recent pizza openings, and a neighborhood chock full of chesty pie-slingers (Una Pizza Napoletana, Artichoke, Luzzo's), you know that the folks behind Tonda (a partnership between the Bread and Mercer Kitchen honchos) had to do something big to bring the heat… so they literally brought the heat.

The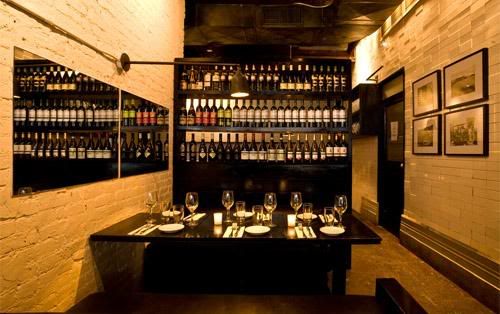 glorious centerpiece of the whole operation is their $30,000 slow-rotating 1,000-degree wood-burning pizza oven, sitting in full view of your table. And naturally, the Naples native (say hi to Michele when you drop by) they shipped in to tame the flames.

What that means for you is piping hot thin crust masterpieces (your first move should be the pesto/potato/string bean or the beef carpaccio/arugula/shaved parmigiano), washed down with a little Brunelli, all taken in a rustic room reminiscent of a modern farmhouse with whitewashed brick walls, black and white photos and a skylight above to keep things on the airy side..."
Thanks Urban Daddy!